Welcome to our Newly Designed Website!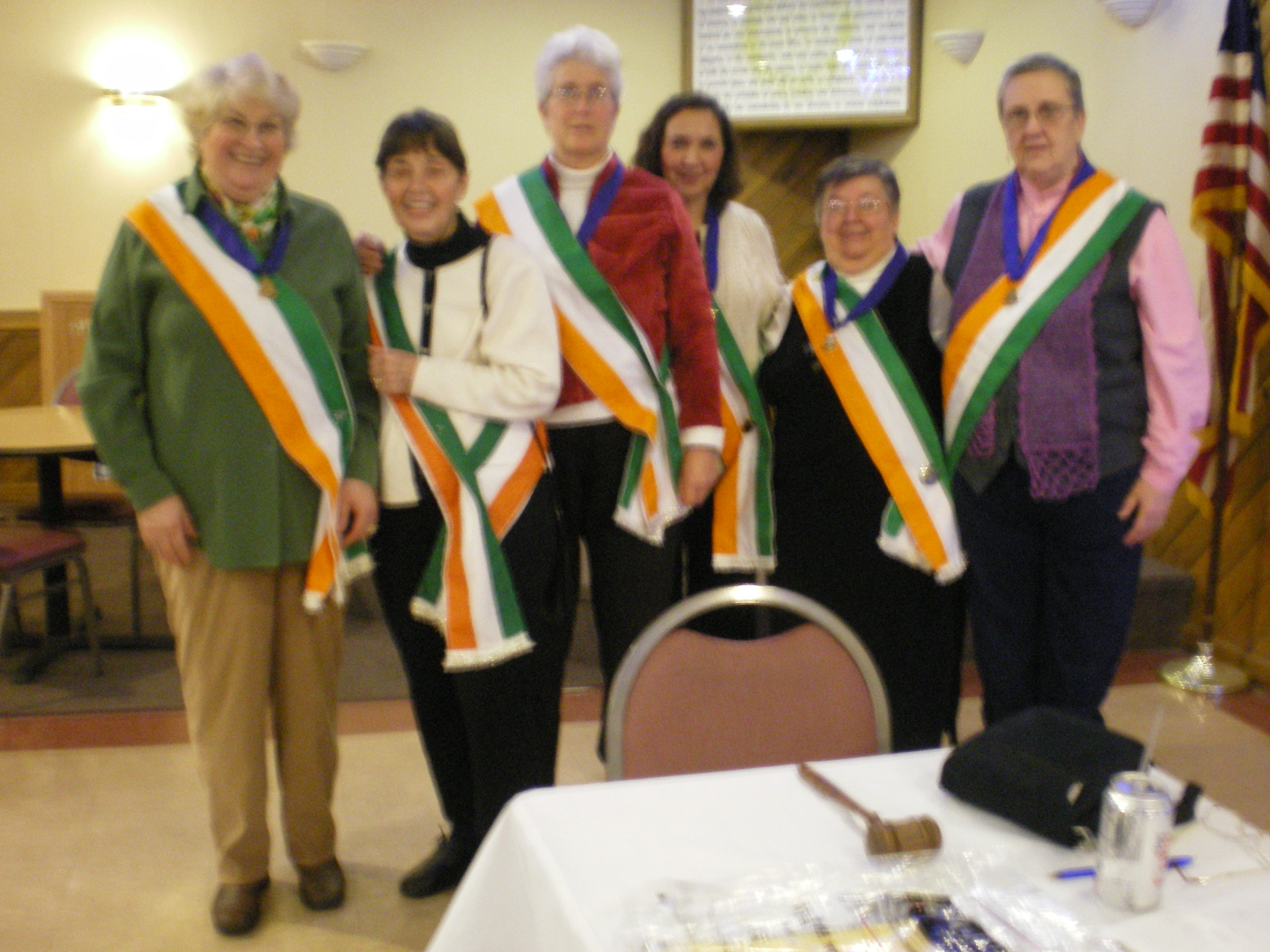 2009/2010 Seacoast Division 1 Officers
Pictured left to right: Joan Folger, Sentinel; Jeanne McShane, Mistress at Arms; Janet Lucco, Historian; Maureen Collopy, Missions and Charities; Valerie Gillen, Financial Secretary;
Mary Gail Duffy, President.
Missing from photo: Ellen Hawkins, Vice President; Rhonda Zabielski, Recording Secretary;
Sheila Marquette, Treasurer; and Susan Kilday, Catholic Action.





The Mission of the Ladies Ancient Order of Hibernians is to enhance and cultivate the values of Friendship, Unity and Christian Charity. We pledge to vigorously live and sincerely display these values by dedicating ourselves to our families, LAOH sisters, our community and the Catholic Church. We will work tirelessly to help the people of Ireland to attain, by legal means, their complete independence as a united and independent nation. We will dedicate ourselves to promote our Irish culture and heritage.
The Ladies Ancient Order of Hibernians has a far-reaching and achievable vision of promoting peace, friendship and Christian Charity throughout our community and the world. By the articles of our national constitution we fully dedicate ourselves to this course. We will work tenaciously to achieve our goals and principles for our respective communities, country and the world.
Questions/comments about this website can be sent to The Webmaster
Last revised: November 5, 2009